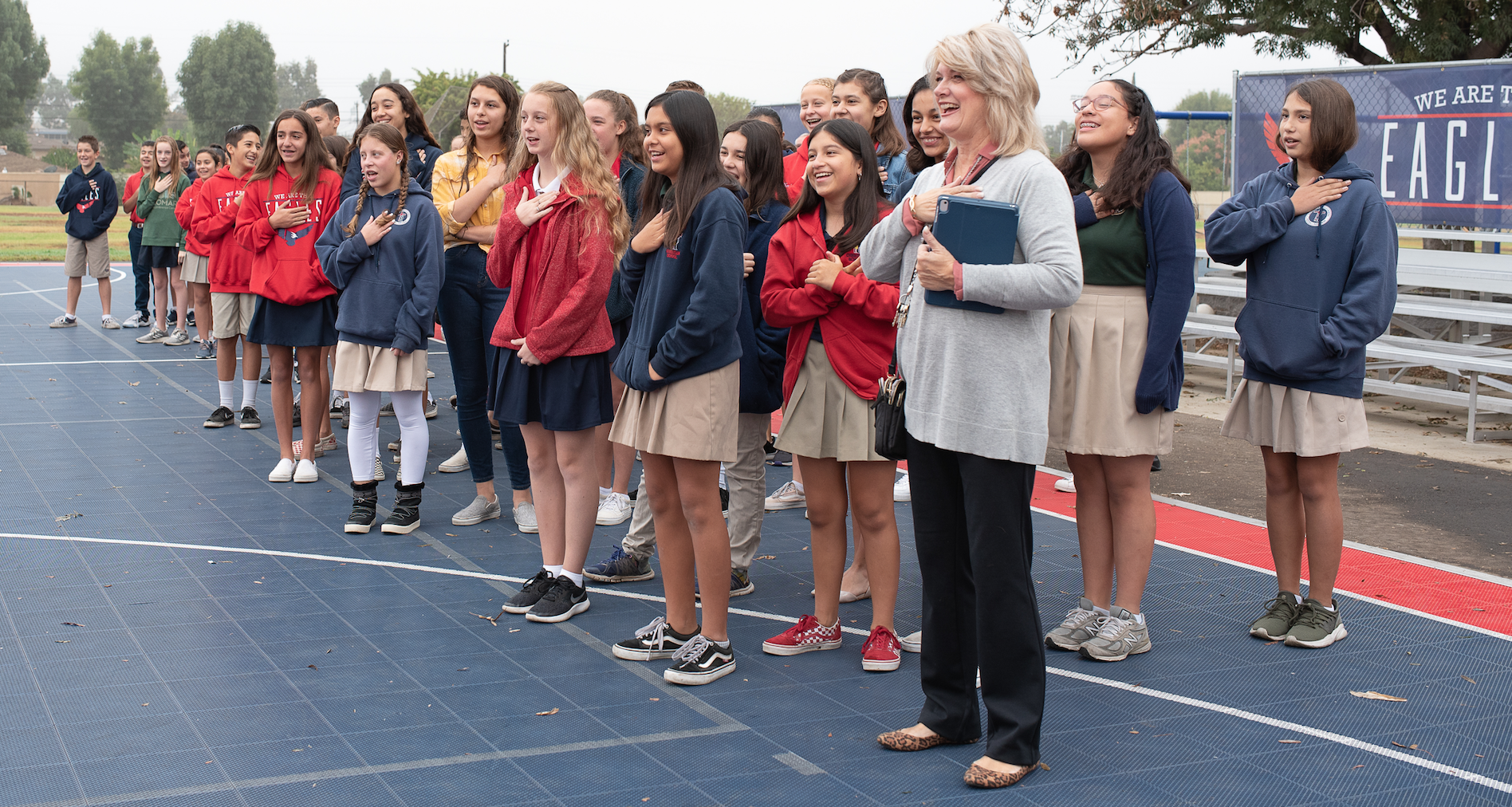 Academic Standards
Sonrise Christian provides a creative and challenging environment from Preschool through 8th grade where children can explore and develop their academic and social skills. Our dedicated teachers want to instill in their students a life-long love for learning, and a deep-rooted faith in our Savior's love for each individual. Our school provides an atmosphere where the student can feel safe, academically prepared, and challenged to learn. All grades (including preschool) are offered special Technology Training, Spanish, Music, Art and P.E. as part of the regular curriculum. Extracurriculars and other opportunities are also available after school throughout the year.
High academic standards begin with our admissions process, and continue throughout each grade level. Yearly academic awards, character awards, and honor rolls are offered to encourage and motivate students toward excellence in learning.

CURRICULUM
In an effort to ensure a curriculum of excellence, Sonrise chooses to use a variety of publishers, both Christian and secular, to accomplish that goal. Textbooks are carefully and prayerfully chosen by a team of teachers and principals. A textbook is used only after it has shown its academic value and appropriateness in regards to our conservative Christian heritage. Secular texts are always taught from a biblical perspective, giving a teacher the chance to teach the students how to discern truth from error. Some of our publishers include: Saxon, Spalding, ACSI, McMillan-McGraw Hill, ABeka, SRA-McGraw Hill, Harcourt-Brace, and Harding University.